The best souvenirs of your trip to Paris
Which souvenir do you want to take from your trip?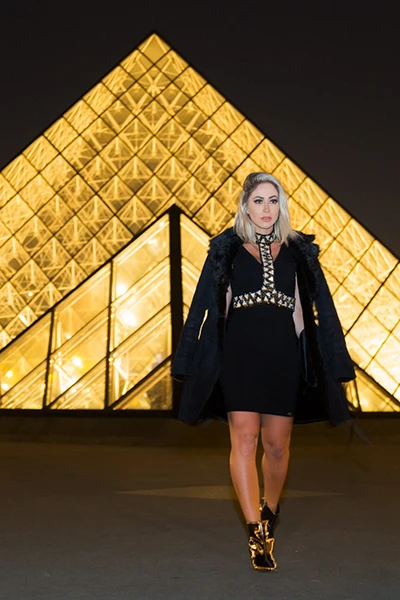 Great for couples and travelers who want to capture the magic of the city of lights. The nighttime atmosphere creates unique photos.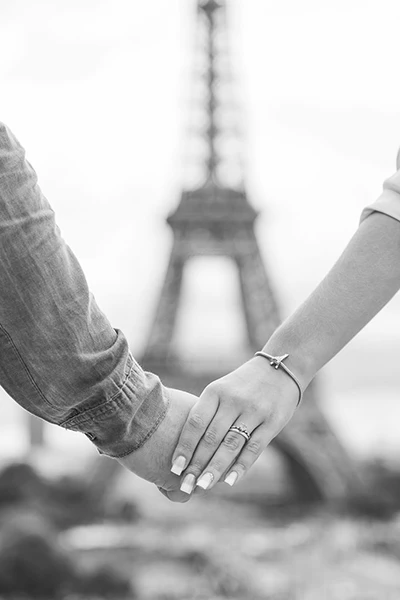 Surprise with a marriage proposal, choose an experienced photographer who is capable of capturing your partner's reaction uniquely.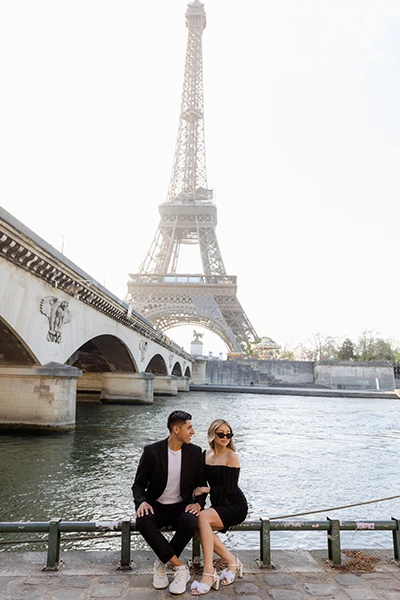 First time in Paris, a honeymoon trip, a wedding anniversary or simply to enjoy a special moment together. Enjoy this Paris experience!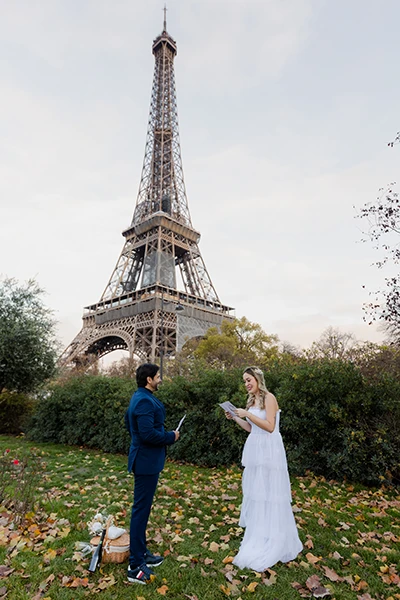 For couples who want a vow renewal ceremony or an intimate and discreet wedding in romantic Paris.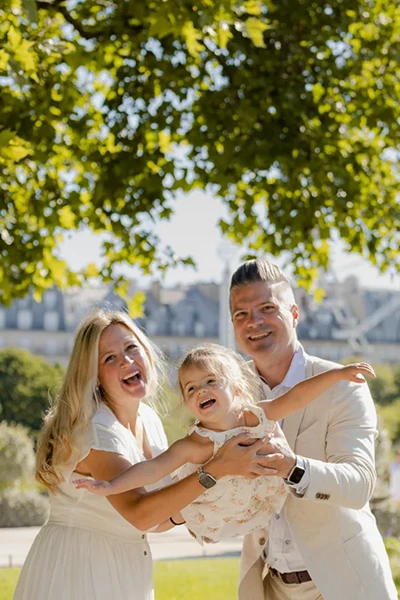 Families on vacation in Paris or celebrating a special occasion. A story that will be passed down from generation to generation.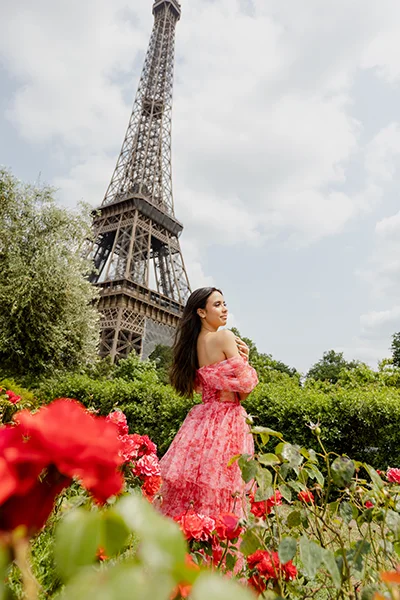 Ideal para viajantes solos que buscam levar um souvenir de Paris, celebrar aniversários ou alguma conquista.
"There are only two places in the world where we can live happy—at home and in Paris." Ernest Hemingway
MAKING OF
REVIEWS
what clients said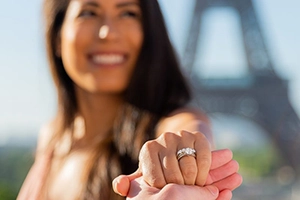 Elena & Matthew
California
Have a shooting for our honeymoon was one of my best choices ever! We hired Beks who took amazing photos! We have received unlimited compliments on our photos and how perfect they are. She worked with us and gave us all the spots we wanted and went above and beyond to get the perfect shots. Not to mention how kind and fun she was. The shooting worth every penny and more!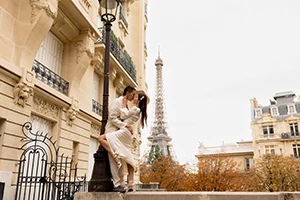 Linh & Roy
Costa Mesa, Californie
Beks was absolutely amazing. She was kind, gentle, and resourceful who will go above and beyond to make sure you got all the photos you need. Definitely a must book with her. She was very helpful to help us identify the concept, suggest locations, as well as go with the flow for our style. She took us to more spots and exceeded our expectation. Thank you Beks!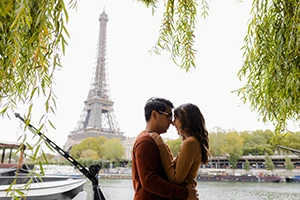 Rebecca & Ryan
Buena Park, Californie
If you're looking for a photographer (especially for a couples photoshoot), Rebeca is amazing!!! I've done a few photoshoots before and Rebeca has been my favorite so far!! She knew exactly how to pose us (and she had us play around with multiple poses, not just the same 4 or 5 poses!) She made us feel so comfortable and you could tell Rebeca really enjoys what she does. She got a lot of great natural photos also where we weren't just smiling/posing for the camera, which is exactly what I wanted. 🙂 I wouldn't book anyone else if I came back to Paris!
PARIS PHOTOGRAPHER
behind the lens
Beks Dantas
"Paris is my outdoor studio. I love to capture smiles and emotions with the gorgeous backgrounds of my lovely city: Paris!"
Bonjour,
I'm Beks, passionate about photography and travel. I was born in Brazil, but I have lived in Paris for 15 years now.
Souvenirs Photos started in 2013 and allowed me to meet and photograph several people and families from different parts of the world. In these 10 years of photography, my company has expanded and I'm so grateful for all my clients over these years. Today, you can book a shoot with me in Paris but also in other destinations in Europe with the photographers of my team www.souvenirsphotos.com, which I am the founder ❤
Why take a photo shoot in Paris?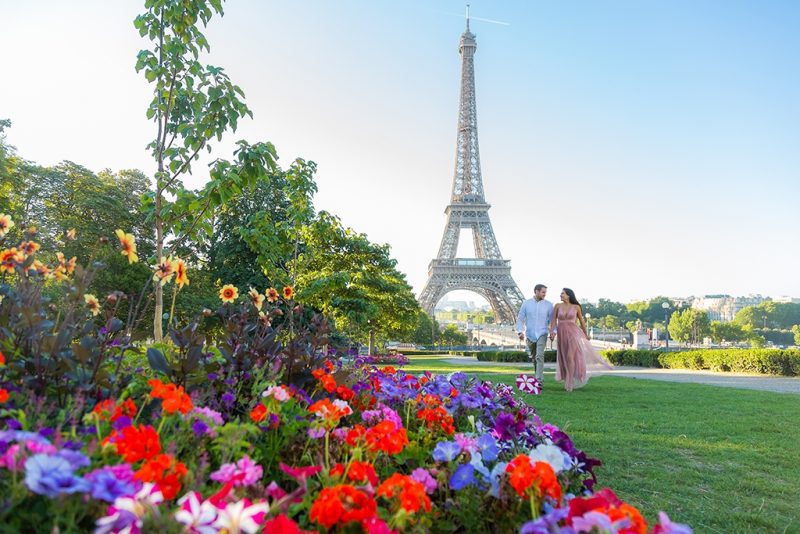 Photographs are the best reminder of your trip. A trip to Paris is like making a dream come true and having a photo session in Paris is one of the best choices.
It is not every day that you do a photo shoot and it is not every day that you are in Paris. Allying these two occasions is an excellent opportunity to take professional photos of these important moments in your life :
immortalize your family trip to Paris;
a proposal in Paris;
celebrate your wedding anniversary in Paris;
live an unforgettable elopement wedding in Paris;
capture your Paris honeymoon;
do a couple photoshoot or your engagement pictures in Paris;
or simply, capture your Paris experience!
Your pictures will be souvenirs for a lifetime, so it's very important to feel comfortable with your photographer. Style and composition of your photographer in Paris is also an important factor.
Why do you need to hire a photographer in Paris?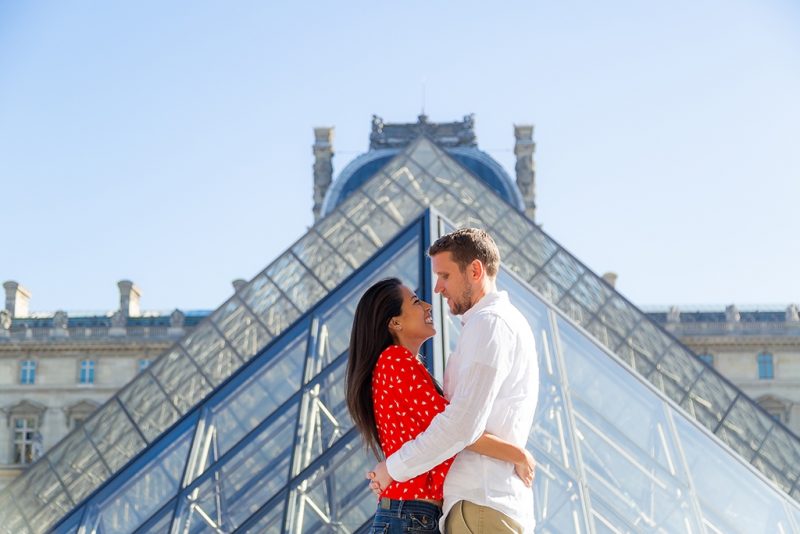 As a photographer, my aim is to capture the emotions and experience of "being in Paris". I like to photoshoot in Paris people showing a little of their personality and their exuberance towards Parisian monuments.
how it works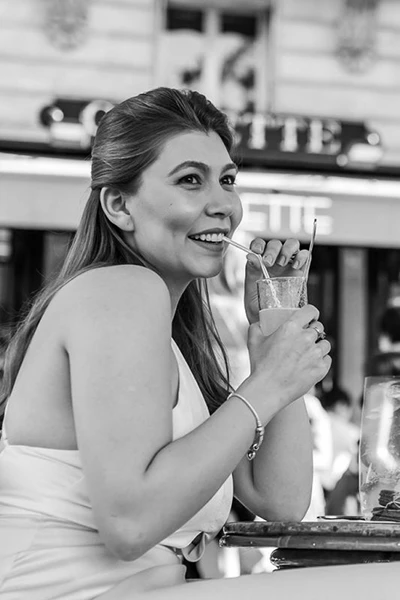 CHOOSING YOUR PACKAGE
See our packages and choose the photoshoot according to the number of places that you want to capture in Paris. More locations require more hours for your shooting.
CHECK AVAILABILITY
When you decide which package you want, contact us to check the availability of the photographer and receive a detailed quote.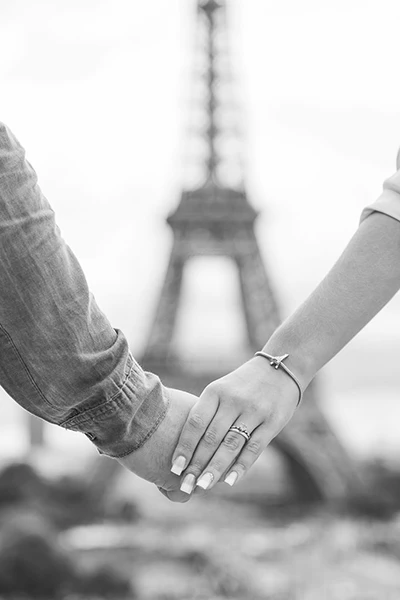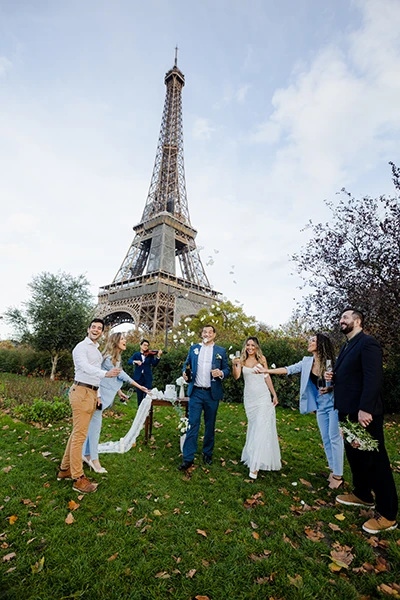 BOOKING
The date is available, so let's book it! Booking requires a deposit.
EXCHANGE IDEAS
We will communicate to exchange inspirations and learn more about your style and your expectations regarding the shooting. Practical tips will also be provided.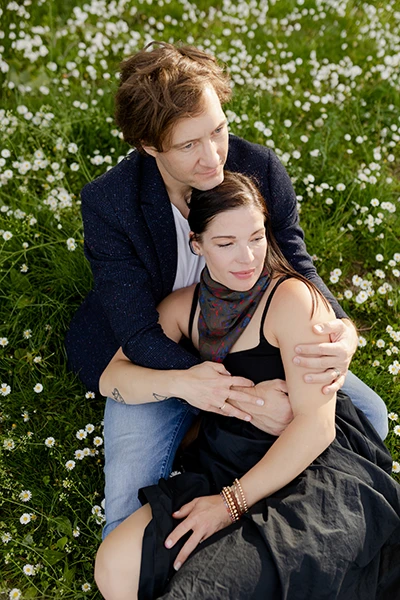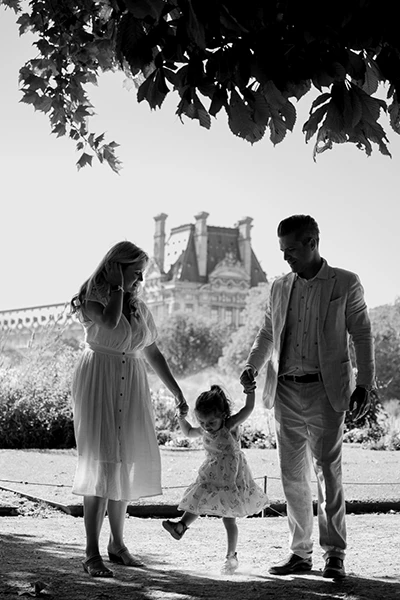 SHOOTING DAY
You will feel more comfortable with a photographer who knows Paris very well, a photographer who speaks French and knows about French culture. Speaking fluent French / English will also make you safer.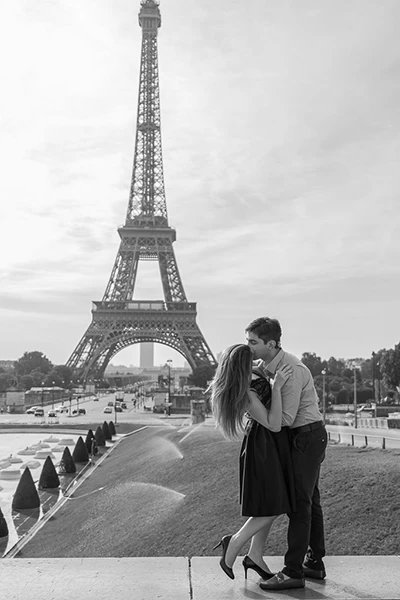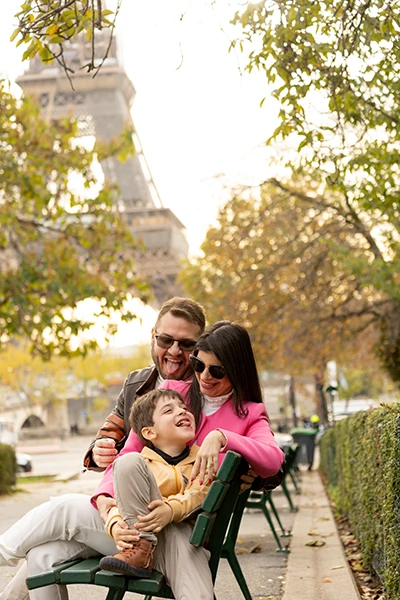 YOUR SOUVENIRS DELIVERY
In 24-48 hours, you will receive the gallery to pick your favorites. After your selection, the photos will be edited and you will receive your final souvenirs in a web gallery in 3-5 days.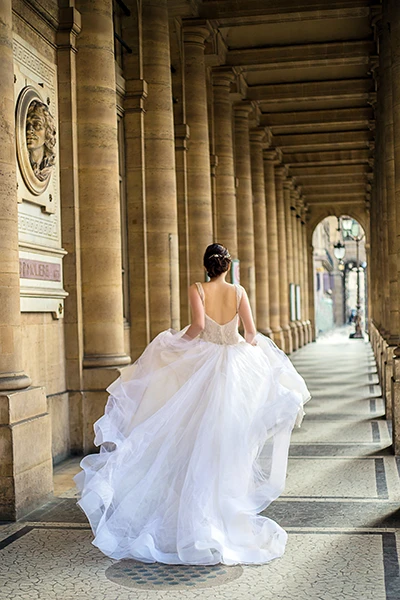 1
Professional-quality photos
Beks, a Brazilian photographer with extensive experience in Paris, combines technical skills, a keen eye, and high-quality equipment. Excellent editing enhances the aesthetics but also expresses her intention and visual uniqueness.
2
Book in advance
Firstly, pay attention to the holidays and spring months. By booking in advance, in addition to guaranteeing the best time, we will therefore have more time to discuss the places and prepare for the shooting.
3
Legal company
Be aware of scams. To ensure that your photographer will honor what was agreed, require a contract and SIRET number (French company number).
STAY IN TOUCH
booking & more info
Want to know more information or quotes about shootings and elopement in Paris?
Request through the form below and schedule the best souvenir of Paris!
Paris, França
+33 ​755625582 (assistant Sthefane)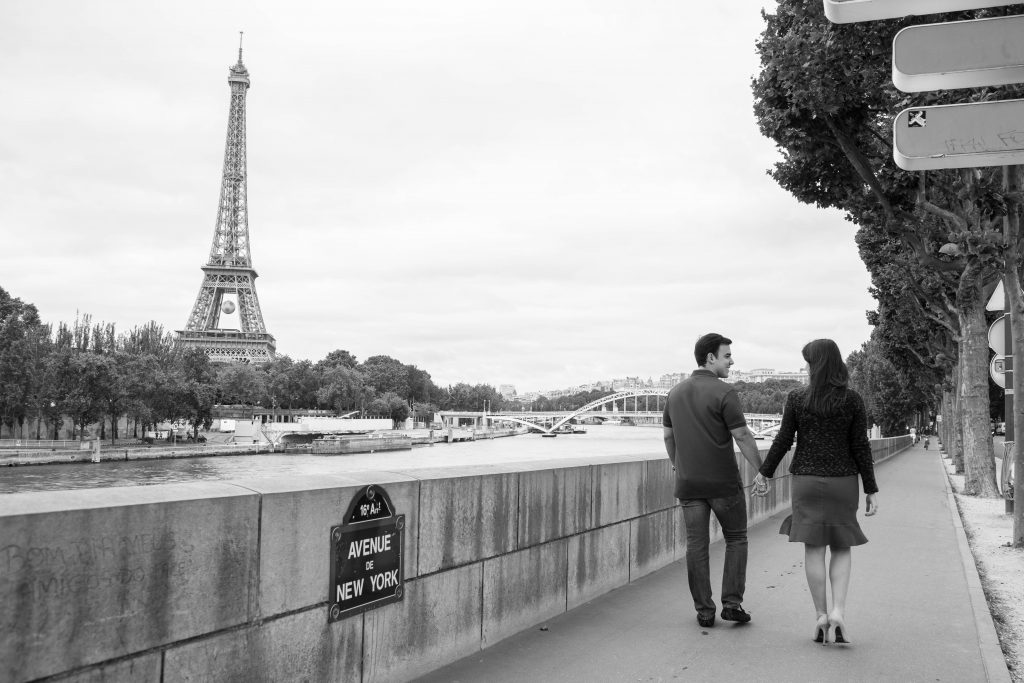 Souvenirs Photos, 10 years photographing in Paris and in many destinations around the world.
It will be a pleasure to capture your souvenirs in Paris!
FIND ON THE WEBSITE
Photographer in Paris
Paris Photographer
Photoshoot in Paris
Photos in Paris
Engagement in Paris
Marriage proposal in Paris
Wedding in Paris
Elopement in Paris
Honeymoon in Paris
Family Paris Photos