Why do you need to hire a photographer in Paris?
Which souvenir do you want to take from your trip?
Photographs are the best reminder of your trip. A trip to Paris is like making a dream come true and having photosession in Paris is one of the best choice.
As a photographer my aim is to capture the emotions and experience of "being in Paris". I like to photo shoot in Paris people showing a little of their personality and the exuberance towards Parisian monuments.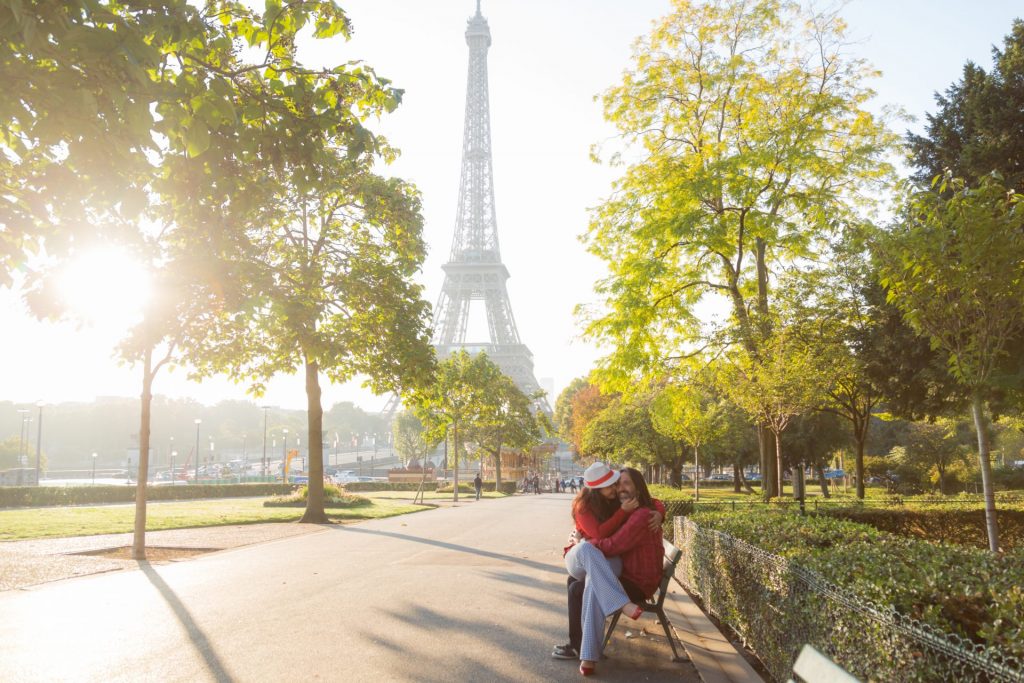 Why take a photo shoot in Paris?
It is not every day that you do a photo shoot and it is not every day that you are in Paris. Allying these two occasions is an excellent opportunity to take professional photos of these important moments in your life :
immortalize your family trip in Paris;
a proposal in Paris;
celebrate your wedding anniversary in Paris;
live an unforgettable elopement wedding in Paris;
capture your Paris honeymoon;
do a couple photo shoot or your engagement pictures in Paris;
or simply, capture your Paris experience!
Your pictures will be souvenirs for a lifetime, so it's very important to feel comfortable with your photographer. Style and composition of your photographer in Paris is also an important factor.
     Have a shooting for our honeymoon was one of my best choices ever! We hired Beks who took amazing photos! We have received unlimited compliments on our photos and how perfect they are. She worked with us and gave us all the spots we wanted and went above and beyond to get the perfect shots. Not to mention how kind and fun she was. The shooting worth every penny and more!

Elena & Matthew, California.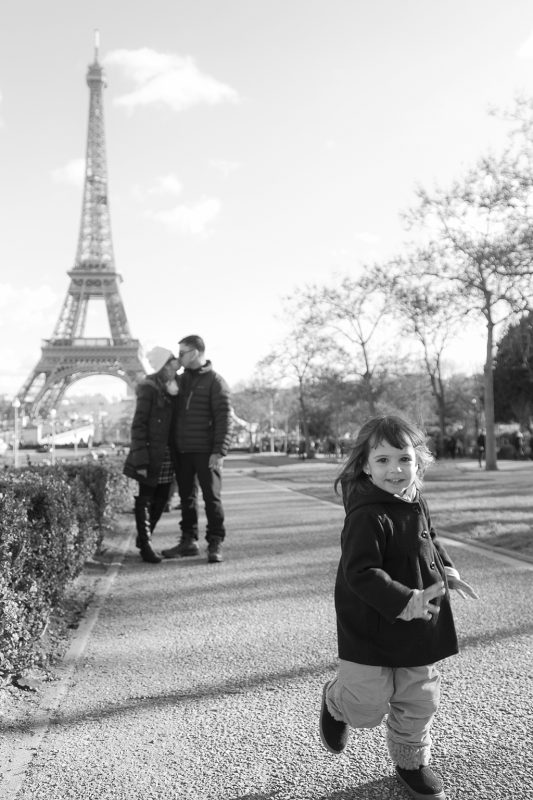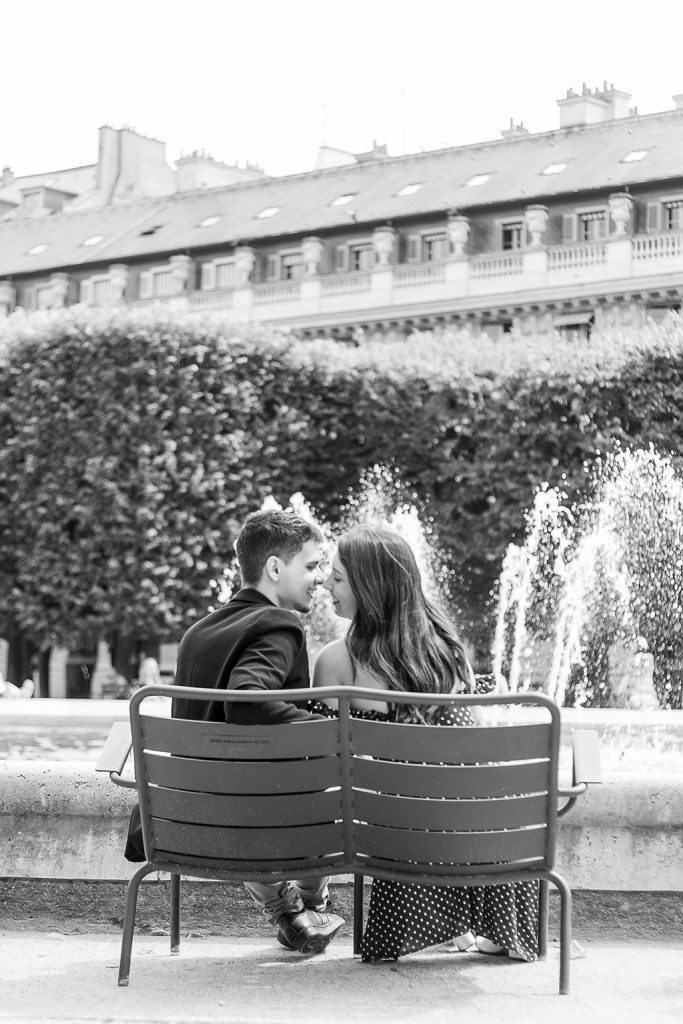 CHOOSING YOUR PARIS PHOTO SHOOT
See our packages and choose the photoshoot according to the number of places that you want to capture in Paris. More locations requires more hours for your shooting.
CHECK AVAILABILITY
When you decide which package you want, contact us to check the availability of the photographer and receive the detailed quote.
BOOKING
The date is available, so let's book it! Booking requires a deposit.
EXCHANGE IDEAS
We will communicate to exchange inspirations and know more about your style and your expectations regarding the shooting. Practical tips will also be provided.
SHOOTING DAY
You will feel more comfortable with a photographer that know Paris very well, a photographer that speak french and know about french culture. Speaking fluent French / English will also make you safer.
YOUR SOUVENIRS DELIVERY
Your photo souvenirs will be available 5 days after your shooting in a virtual gallery. But do not worry, in 24 hours you will receive some previews to use on your Instagram and send to family and friends!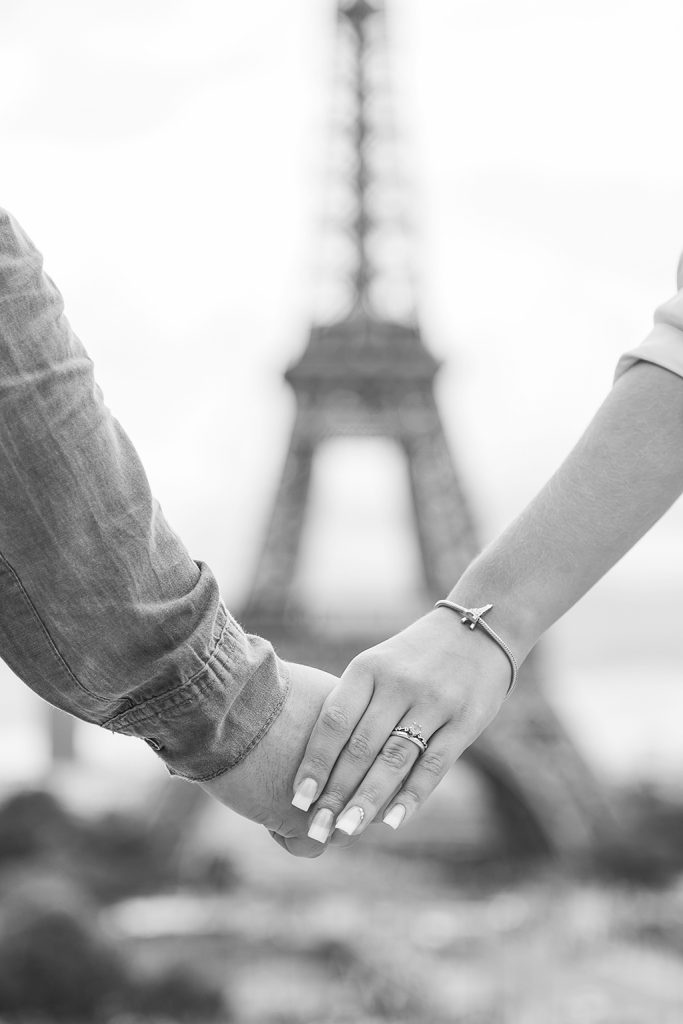 services
Check out the services page and read the details of each type of photo shoot in Paris.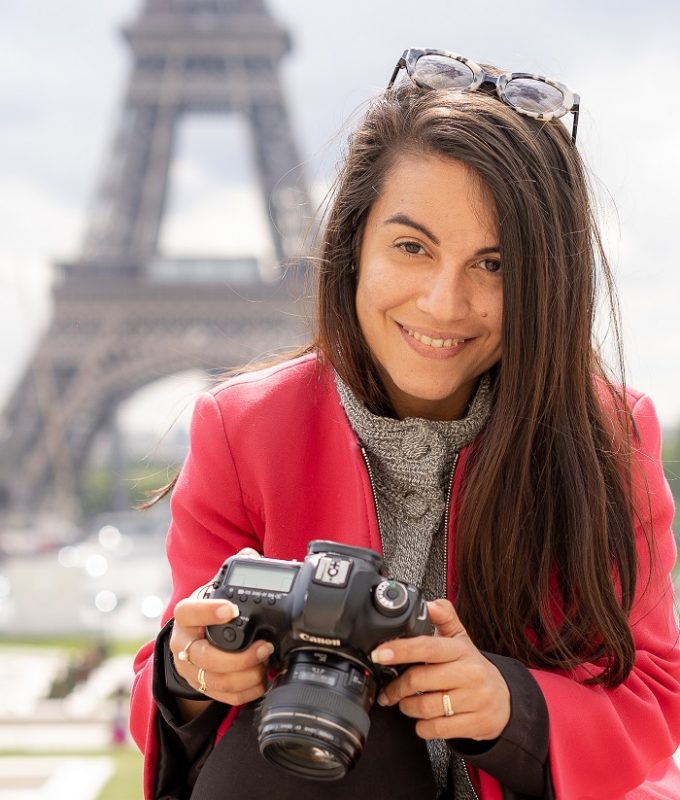 Beks Dantas
Paris is my outdoor studio. I love capture smiles and emotions with the gorgeous backgrounds of my lovely city : Paris!
Bonjour! I'm Beks, your Paris photographer! Actually, I'm brazilian, but I live in Paris since 2008. I started as traveller photographer then I decide to photograph more than my travels and I started to photograph people travelling to Paris. So, here I'm capturing smiles and tears of emotions from my clients in this lovely city.
I have an analytical and creative way to photograph, I'm always trying to create different compositions and immortalizing through photos unforgettable moments in Paris of my dear clients. Hope we can meet here!
Why book with Souvenirs Photos Paris?
The photo shoot in Paris can be short (mini shoots) or long (photowalks). The choice will depend on the number of sights that you will be photographed, number of outfits changes and your budget.
PHOTO SHOOTS are favorites for those who :
has limited time in the city of light, but wants to take advantage and pass on the main sights during the photo shoot. A great way to see Paris!
loves photographs and wants to take the most professional photos in the four corners of Paris.
likes spontaneous / natural photos – it takes a little time to feel comfortable.
want to have a little Paris: day time and night time.
will be with a group (more than 3 people)
MINI SHOOTS are favorites for anyone who:
is with limited time or tiny budget, but wants to take souvenir of an unforgettable trip
does not have the patience for photos, but have dreams to be in Paris
is coming with very young children
already done photo shoot with Souvenirs Photos Paris before and wants to have shooting in another point of Paris.
Shootings can be performed day or night. Each schedule has its particularity and a special way of seeing Paris.
DAY SHOOTING :
has a large range of locations where we can photograph.
there is less formality, allowing the client to dress more relaxed if desired.
great time for shootings with seniors and children.
when done in the morning, natural light is great for photography, allowing the photographer to be more comfortable to create magic and original images with the scenery.
NIGHT SHOOTING :
often requires a more formal outfit.
you will have the real side of "The City of Lights" in your photos.
romantic moment in the most romantic city in the world.
only professional equipment will be able to capture all beauty of "The City of Lights" with quality.
Some previews will be sent in 24 hours via email and / or whatsapp.
Within 7 days, the client will have access to all final photos in high resolution through a web gallery.
Photowalk 4H
Enjoy a great photographic walk while visiting Paris. Ideal for those who want to perform a photo shoot in Paris while discovering all corners of the city under the photographer's eye.
Paris Elopement Wedding
The Elopement in Paris is the favorite of couples who seeks to enjoy their honeymoon at the same time they have an intimate ceremony exchanging vows at the place of their dreams: in front of Eiffel Tower.
783
EIFFEL TOWER SHOOTINGS
latest posts
Check out the latest blog articles & Paris shootings by Souvenirs Photos Paris.
social networks: let's stay in touch?
Through social networks, you will get to know me better and the way I work. Follow my shooting daily routine, check the latest photo shoots in Paris and the tips that I post everyday in photo subtitles. See you there!
Follow my photographic work on INSTAGRAM
See my inspirations at PINTEREST
Like my page on FACEBOOK.
booking & more information
Want to know more information or quote about shootings and elopement weddings in Paris? Request through the form below and schedule the best souvenir of Paris!
Paris, França
+33 ​608239503