If you got here it's because you still have a little space in your itinerary and in your budget to have wonderful photosession in Paris.
With a Paris photographer, you will see the city in a different way than the conventional one. No selfies, no cameras to photograph the sights. During the photowalk, you are the main character and Paris is just the scene of this great moment of your life and journey.
For at least two hours, in addition to exploring the incredible monuments of Paris, the beautiful gardens and the charming cafés, we will create a greater relationship of confidence which will make you more comfortable and natural in front of the camera. Being natural in front of camera takes time and you will clearly notice the difference in the photos. The photos will look more spontaneous when we are more comfortable with each other.
When do I opt for a PHOTOWALK?
No forced poses, grin, and tense. The shooting will flow smoothly, you will have fun and let go as we explore Paris together.
You have total flexibility to choose where to take your photos in Paris. But I will guide and show you the best of the chosen places.
I usually do photowalks in the morning and preferably at sunrise (during fall and winter). You will have Paris just for you!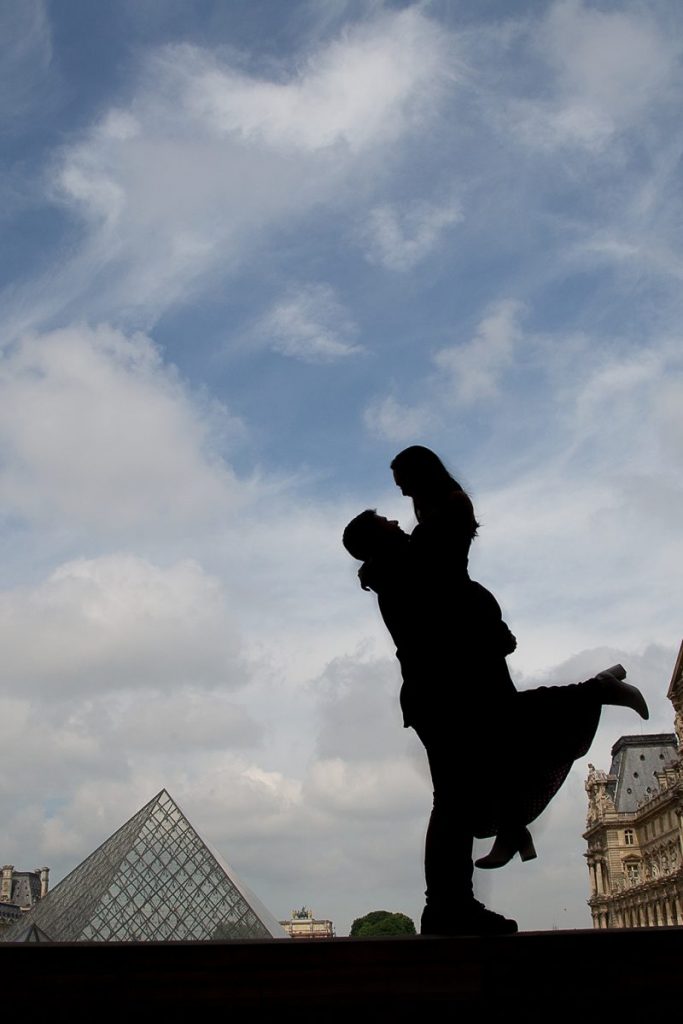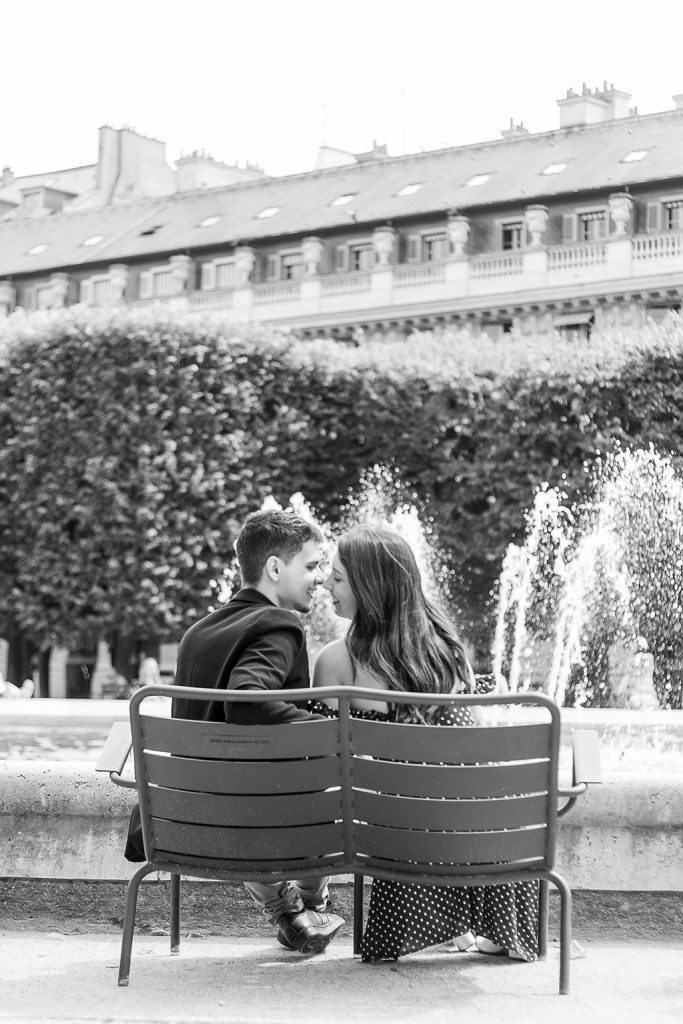 Duration / Length
The Photowalk 3H last 180 minutes.
Hours
Photowalk 3H is held, usually before 9am, but you can talk to the photographer to get started sooner or later. You can choose to perform your shooting in two parts : half day and half night for the same value. There is only a slight increase in the night rate. Contact us to know more details.
Places
Photowalk 3H is held at three sights and we also explore the surroundings of these points. The displacement time is included within the shooting time. I advise nearby points to enjoy better and have a higher yield of photos.
Exchange of clothes
Public toilets are sometimes closed. So I advise putting top and a shorts under the clothes to facilitate changing your clothes. We can also stop at a Parisian cafe for photos and do an exchange of clothes.
Unlimited photos
There is no limit, except for the photos with closed eyes and with strange movements, you will receive a gallery with all good photos of the photoshoot to select your favorites! You can pick 100 photos for the PHOTOWALK 3H, but you can buy as many as you want.
     I loved my photo shoot, the photos were amazing! Beks is awesome, an extremely friendly person, who made the shooting atmosphere super relaxed and enjoyable. She is a great professional, see the results of the photos.
Mara & Willian, Rio de Janeiro, Brazil.
What timetable for the Photowalk 3H ?
The Photowalk 3H is performed from 8am. But it is possible to do it sooner or later, so contact us.
Can I change before I start the shooting ?
Which clothes should I wear on the day of my shooting in Paris?
Impress yourself, wear your best outfit. The one that makes you feel good and happy!
Clothing is an item that must be previously thought out and be harmonic to the other participants in the photo shoot. Once the shooting is booked, we will talk about the clothes that make you feel good and beautiful. But do not forget to be yourself.
What can I bring on the day of my shooting in Paris ?
Bring a comfortable pair of shoes to make walk easier. Avoid bringing bags and luggage. In addition to making travel difficult, you will avoid headaches with the safety of your belongings.
To increase your shooting, you can bring some props. I do not recommend many items as they consume time of your shooting. For helium gas balloons and Parisian picnics contact «My Paris Experiences»