Paris habits the imagination of many people. Going to the city of light is like the fulfillment of a great dream or moment in life.
You will fuel the great desire and anxiety from the moment you start planning your long dreamed trip. Throughout this process of preparation, you will realize how the city has to offer and how it delights. For sure, you will want to return home with beautiful souvenirs of your trip!
Bring the best souvenirs of your trip
I'm not talking about postcards or small decorative objects in the city. But, you, the main character of your trip. YOUR souvenir, YOUR memory of Paris!
Photography is the greatest souvenir of a trip. After all, it has this power to immortalize moments and allow them to relive them in the future. During your trip, the best decision is to have photographer in Paris who will take professional photos of you while enjoying the city at such a moment of your life. You will live a unique experience in Paris, recording your excitement of being in the place you have always dreamed of being, and of course, having beautiful photographs to smile at and relive every time you look at them.
The Mini Shoots are for short timings that allow you to take a little of your experience in Paris home.
When opt for a MINI SHOOT ?
Goodbye selfies! No heads cut, forced poses and low quality photos.
You have total flexibility to choose where to take your photos in Paris.
The mini shoots save all those who have the itinerary full of activities and little availability. The mini shoots are short, but allow you to take that professional souvenir of the city. You will come-back home, stamping your unforgettable photos in Paris!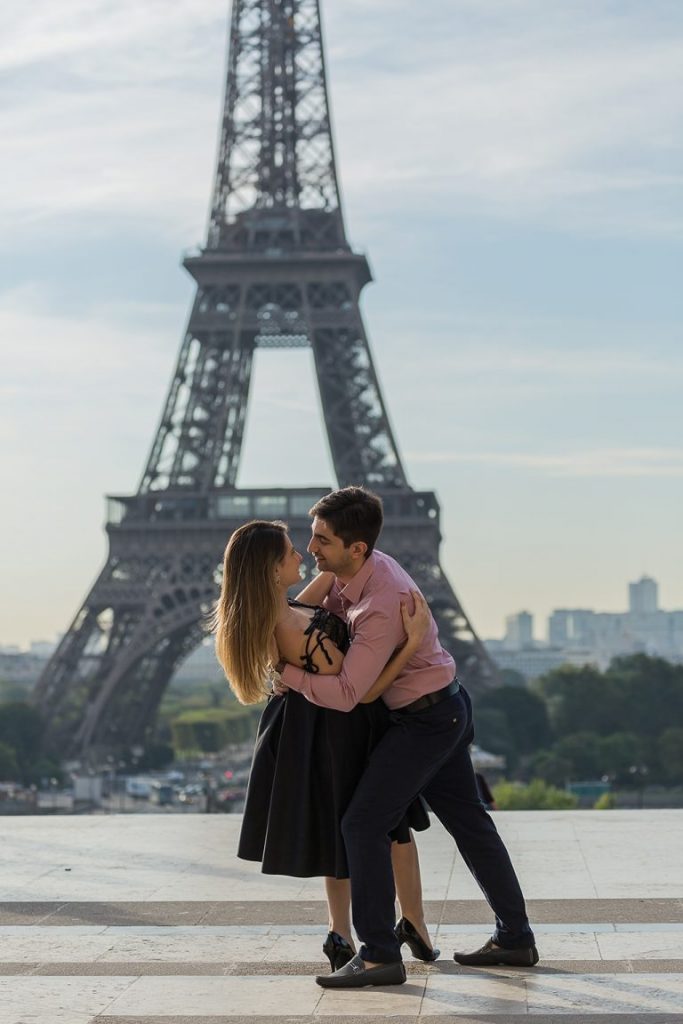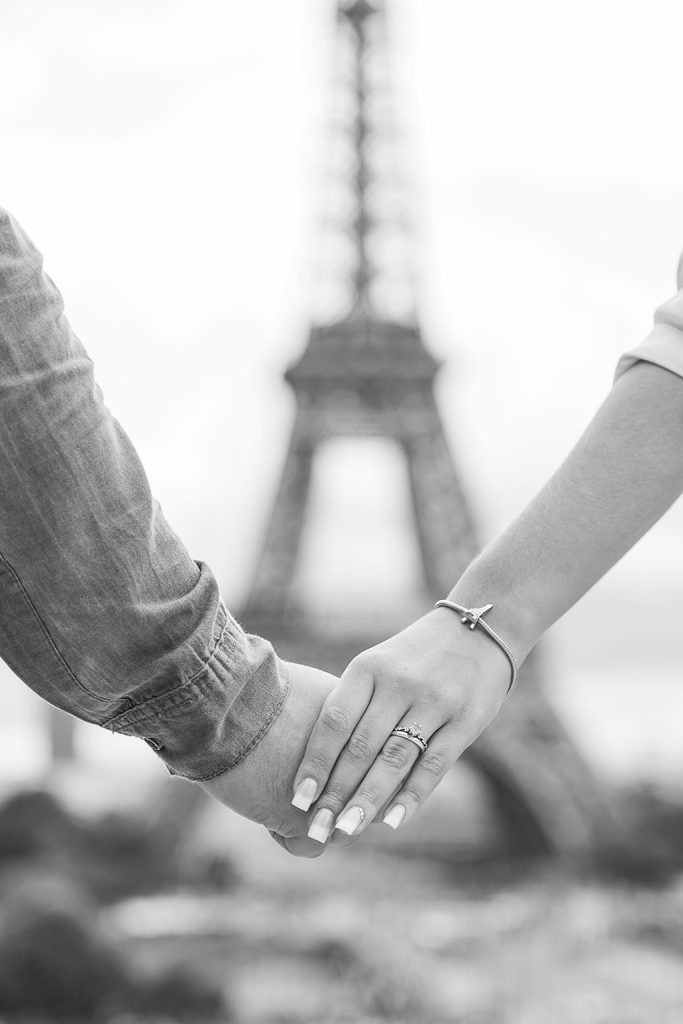 Duration / Length
The Mini Shoot 30 last 30 minutes.
Hours
The Mini Shoot 30′ is performed, usually 10am, but you can talk to the photographer to start sooner or later.
The Mini Shoot 30′ at night requires an additional fee.
Places
The Mini Shoot 30′ is performed in a tourist spot in Paris (customer's choice).
The Mini Shoot 30′ is great to enjoy time taking unforgettable photos and exploring as far as possible the chosen location.
Exchange of clothes
It is not possible to change clothes during the Mini Shoot 30 '.
Better spend time shooting and having a great photo result, don't you agree ?
Unlimited photos
There is no limit, except the photos with closed eyes and with strange movements, you will receive all good photos of the shooting! I do not charge for extra photo!
I guarantee a minimum of 15 photos for the Mini Shoot 30′.
    Our experience was incredible, not only for being in one of the most beautiful and romantic cities of life and for the first time together, but also for surprising us with the work of Beks. Super professional and the photos were beautiful! I will certainly recommend it to my friends and family and can not wait to do it again!
Natalia & Ulysses, Brasília, Brazil.
Why choose a mini shoot 30′ ?
What timetable for the Mini Shoot 30' ?
The Mini Shoot 30′ start at 10am. But it is possible to do it sooner or later, so contact us.
Can I change before I start the shooting ?
Which clothes should I wear on the day of my shooting in Paris?
Impress yourself, wear your best outfit. The one that makes you feel good and happy!
Clothing is an item that must be previously thought out and be harmonic to the other participants in the photo shoot. Once the shooting is booked, we will talk about the clothes that make you feel good and beautiful. But do not forget to be yourself.
What can I bring on the day of my shooting ?
Bring a comfortable pair of shoes to make walk easier. Avoid bringing bags and luggage. In addition to making travel difficult, you will avoid headaches with the safety of your belongings.
To gain in originality, you can bring some props. I do not recommend many items as they consume time of your shooting. For helium gas balloons and Parisian picnics contact «My Paris Experiences»