Have you ever considered getting married in Paris? Know that it is possible and affordable. The trend of elopement wedding is well recurrent in Paris and many couples enjoy ally the honeymoon to a ceremony to two with right to exchange votes witnessed at the Eiffel Tower.
The term "elope" means "to run away" and turned the marriage proposal "run away to get married". The idea is to make a simple wedding, without the presence of any guest, only the bride and groom in a place of dreams. This type of marriage has become a trend for the ease, economy and intimacy it provides, enabling a unique and unforgettable experience without the hassle of major event.
How does elopement wedding work?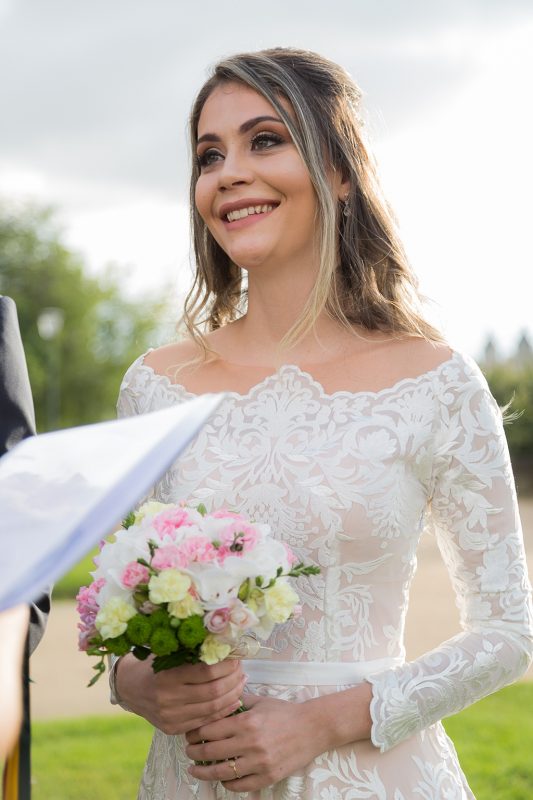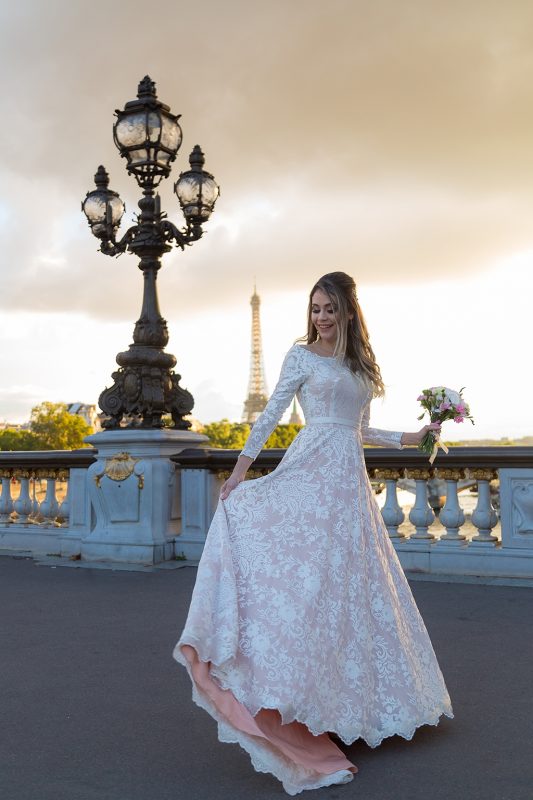 Duration / Length
The Elopement Wedding lasts 3 hours.
Hours
The Elopement Wedding is held in the early morning before 10am or late afternoon before sunset. But you can talk to the photographer to get started sooner or later.
Places
The Elopement Wedding is held at three sights. The displacement time is included within the test time. I advise nearby points to enjoy better and have a higher yield of photos.
Included items
In the Elopement Wedding are included a small ceremony with exchange of votes, the photographic shooting, photo album, driver, a bottle of champagne and the bouquet of the bride.
Unlimited photos
There is no limit, except for the photos with closed eyes and with strange movements, you will receive a gallery with all good photos of the photoshoot to select your favorites (please check the number of photos of your package).
     Our experience with Souvenirs Photos Paris, especially with Beks, was wonderful. From the first contact she was very professional and attentive, helping us in the smallest details! We were very comfortable at the ceremony and during the photos. We highly recommend Souvenirs Photos Paris. We loved the result!
Nathalia & Allan, Rio de Janeiro.
When I can book my elopement wedding ?
What is the Elopement Wedding schedule ?
The Elopement Wedding is held from 7am or after 6pm. But it is possible to do it sooner or later, so contact us.
Are beauty professionals included in elopement wedding package?
Will have celebrant in elopement wedding ?
No. The focus of the Elopement Wedding package in Paris is to develop an experience between bride & groom only and with the photographer's interference to capture everything. Our clients conduct an intimate vote exchange, which will be previously registered in the moleskines that you will receive on the elopement day.
However, if you would like the participation of a celebrant, that can be an extra and you can contact us for that.
Can I change clothes before starting the shooting ?
Can I rent or buy a wedding dress in Paris?
Is it possible to have guests in the elopement?