Why do you need to hire a photographer in Paris?
Which souvenir do you want to take from your trip?
Photographs are the best reminder of your trip. A trip to Paris is like making a dream come true and having photosession in Paris is one of the best choice.
As a photographer my aim is to capture the emotions and experience of "being in Paris". I like to photo shoot in Paris people showing a little of their personality and the exuberance towards Parisian monuments.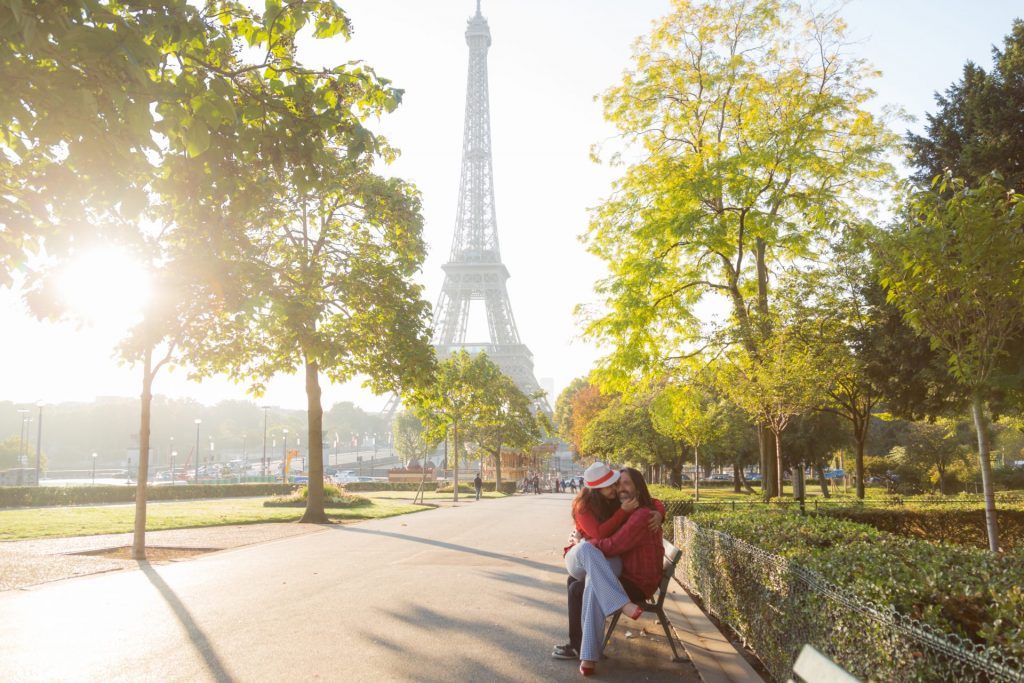 Why take a photo shoot in Paris?
It is not every day that you do a photo shoot and it is not every day that you are in Paris. Allying these two occasions is an excellent opportunity to take professional photos of these important moments in your life :
immortalize your family trip in Paris;
a proposal in Paris;
celebrate your wedding anniversary in Paris;
live an unforgettable elopement wedding in Paris;
capture your Paris honeymoon;
do a couple photo shoot or your engagement pictures in Paris;
or simply, capture your Paris experience!
Your pictures will be souvenirs for a lifetime, so it's very important to feel comfortable with your photographer. Style and composition of your photographer in Paris is also an important factor.
     Have a shooting for our honeymoon was one of my best choices ever! We hired Beks who took amazing photos! We have received unlimited compliments on our photos and how perfect they are. She worked with us and gave us all the spots we wanted and went above and beyond to get the perfect shots. Not to mention how kind and fun she was. The shooting worth every penny and more!

Elena & Matthew, California.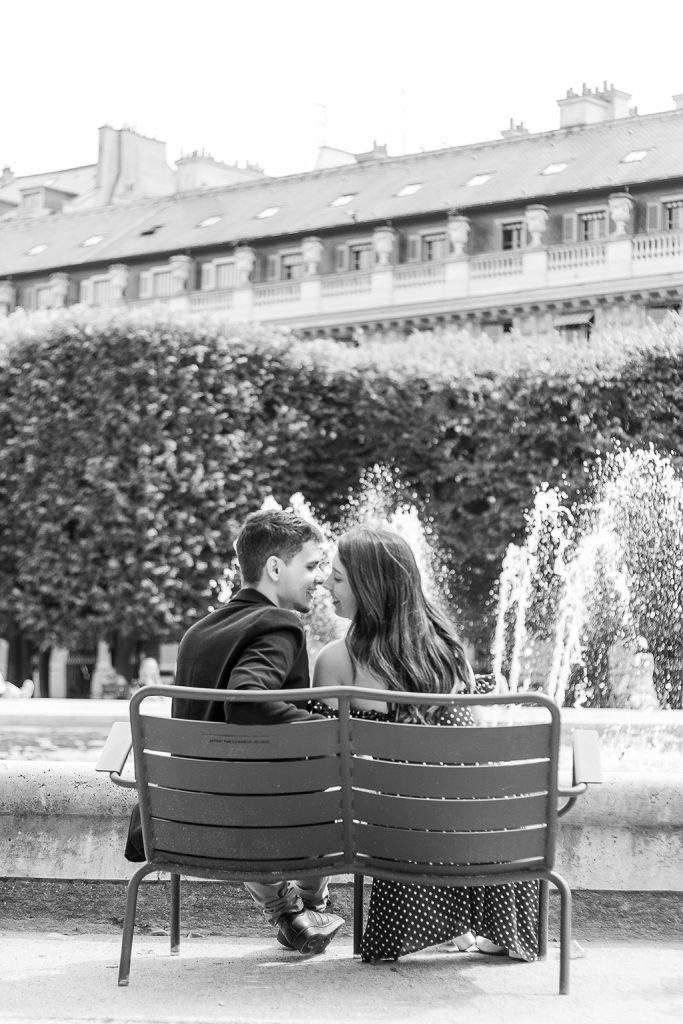 CHOOSING YOUR PARIS PHOTO SHOOT
See our budget packages and choose the photoshoot according to the number of places that you want to capture in Paris. More locations requires more hours for your shooting.
CHECK AVAILABILITY
When you decide which package you want, contact us to check the availability of the photographer and receive the detailed quote.
BOOKING
Date is available, so let's book it! Booking requires deposit of 30% via Paypal.
EXCHANGE IDEAS
We will communicate to exchange inspirations and know more about your style and your expectations regarding the shooting. Practical tips will also be provided.
SHOOTING DAY
You will feel more comfortable with a photographer that know Paris very well, a photographer that speak french and know about french culture. Speaking fluent French / English will also make you safer.
YOUR SOUVENIRS DELIVERY
Your photo souvenirs will be available 5 days after your shooting in a virtual gallery. But do not worry, in 24 hours you will receive some previews to use on your Instagram and send to family and friends!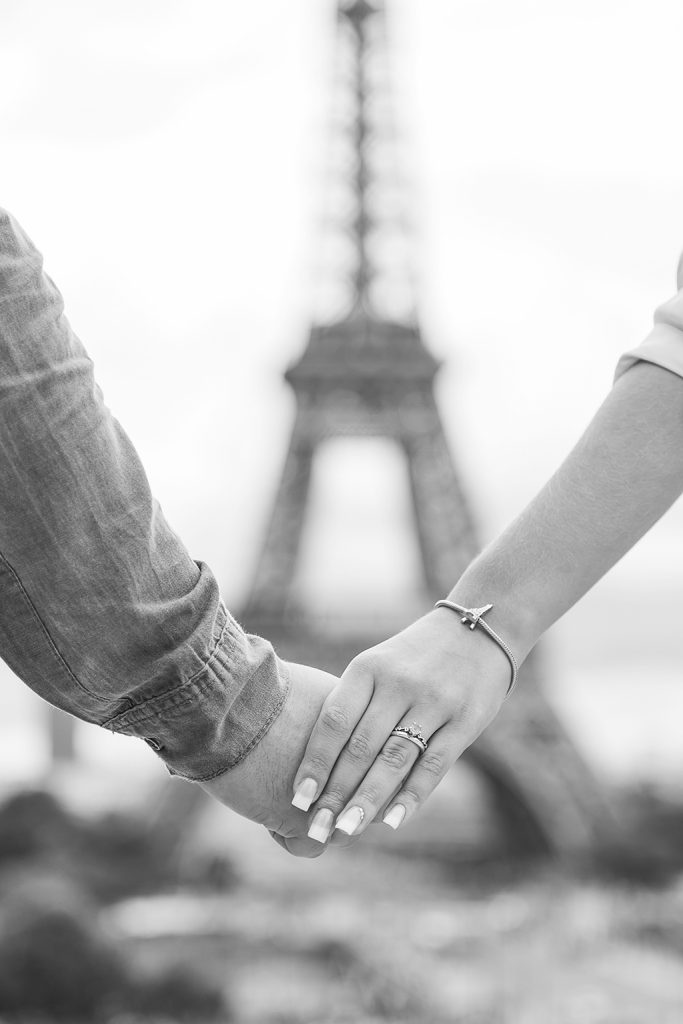 services
Check out the services page and read the details of each type of photo shoot in Paris.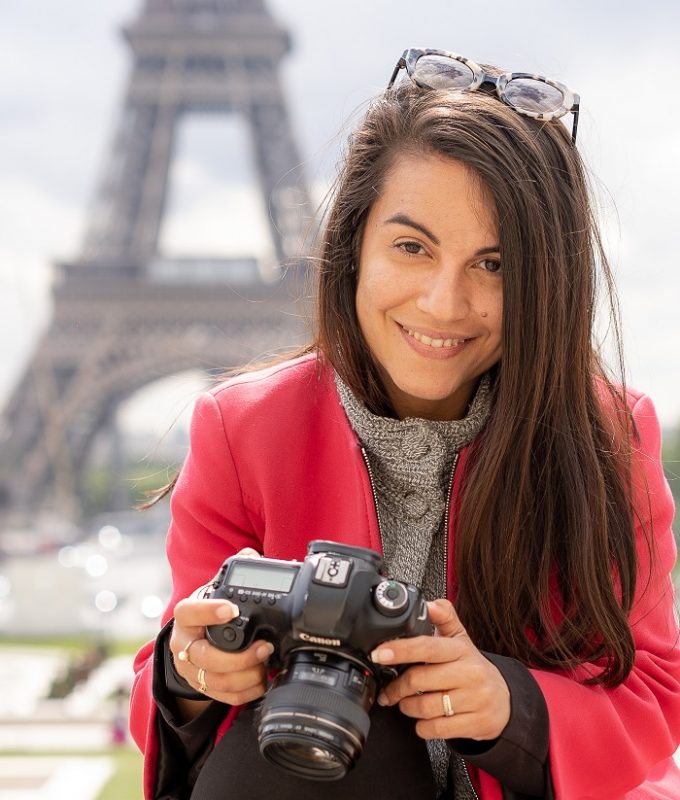 Beks Dantas
     Paris é meu estúdio a céu aberto. Aqui registro sorrisos e

lágrimas de emoção dos meus clientes, que muitas vezes se tornam amigos…
Bonjour! Eu sou a Beks, apaixonada por fotografia de viagem, por sorrisos e olhares. Nasci em João Pessoa, mas moro em Paris há quase 12 anos. A princípio, cheguei na França para fazer mestrado, mas acabei me identificando completamente com o dinamismo da vida parisiense e em seguida, me apaixonando pela beleza dessa cidade incrível.
Com um olhar analítico e criativo, procuro criar composições diferenciadas e dar um novo conceito a fotografia de viagem, imortalizando através de fotos momentos inesquecíveis em Paris dos meus queridos clientes.
Why book with Souvenirs Photos Paris?
Photowalk 4H
Enjoy a great photographic walk while visiting Paris. Ideal for those who want to perform a photo shoot in Paris while discovering all corners of the city under the photographer's eye. Many customers choose to split the package into two parts : day & night.
Paris Elopement Wedding
The Elopement in Paris is the favorite of couples who seeks to enjoy their honeymoon at the same time they have an intimate ceremony exchanging vows at the place of their dreams: in front of Eiffel Tower.
783
EIFFEL TOWER SHOOTINGS
latest posts
Check out the latest blog articles & Paris shootings by Souvenirs Photos Paris.
social networks: let's stay in touch?
Through social networks, you will get to know me better and the way I work. Follow my shooting daily routine, check the latest photo shoots in Paris and the tips that I post everyday in photo subtitles. See you there!
Follow my photographic work on INSTAGRAM
See my inspirations at PINTEREST
Like my page on FACEBOOK.
booking & more information
Want to know more information or quote about shootings and elopement weddings in Paris? Request through the form below and schedule the best souvenir of Paris!
Paris, França
+33 ​608239503